SHADY OASIS KAMPGROUND

Victorville, CA.

A shady campground in the high desert.
The Shady Oasis Kampground is open all year, and provides camp sites for tents and RV's (up to 70 ft. in length), and we also have one-room cabins for rent. The campground office is open 7 days a week from 8am to 8pm, except Sunday when we close at 6pm (closed an hour for lunch Mon-Sat). Click on the links above to navigate our website. If you have any other questions or comments, our phone number and email address are listed on the Info page. If you'd prefer our simplified website for mobile devices, click here.
Thank you for stopping by, and Happy Camping!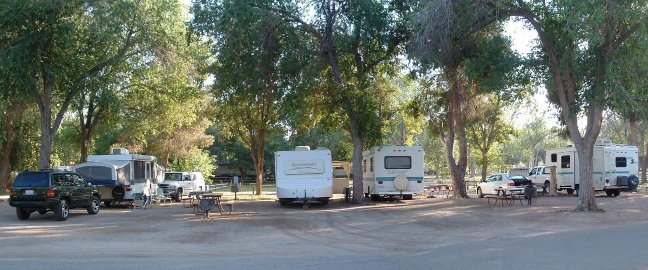 16530 Stoddard Wells Rd.
Victorville, CA
<>-<>-<>-<>-<>-<>-<>-<>-<>-<>-<>-<>-<>-<>-<>-<>-<>-<>-<>-<>-<>-<>-<>-<>

Search Engine Optimization and SEO Tools
© Copyright Shady Oasis Kampground 2014/K. Cooley-webmaster