Map and Directions
From Interstate 15
Northbound: Exit at Stoddard Wells Rd #154, then turn Right. Down about a block on the right.
Southbound: Take exit #154 (Stoddard Wells), and turn Left. Left again to cross the freeway, then Right. We're about a block down on the right.
From Hwy 18
From 247/West 18 through Apple Valley: Watch for Stoddard Wells Rd on the right on your way into Victorville. Turn Right onto Stoddard Wells and drive about a mile. We're on the left.
Hwy 18 East from 395: Take 18 East to the 15 freeway – take that North approx. 4 miles. Exit at #154 (Stoddard Wells Rd), then Right.
For more help, call: 760-245-6867 or 888-452-6788
(Click Map to Enlarge)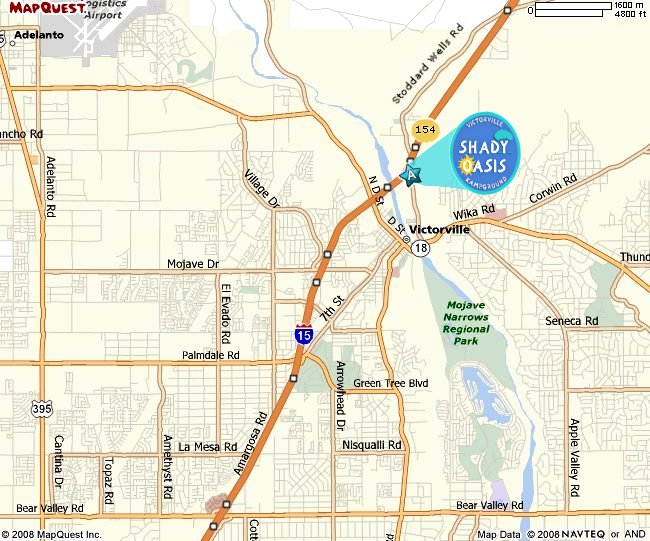 © copyright Shady Oasis Kampground 2014